BFF Seedling Mix- .5 cubic feet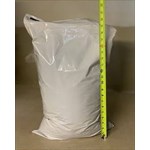 Category: Gardening,Gifts & Crafts
Mix of screened plant based compost and peat moss, and our special recipe for successful, healthy starts, including all OMRI or NOP certified ingredients. Recommended for sowing small to medium seeds. See our BFF Grow Mix for potting up your seedlings!

Average bag dimensions 10.5" x 7" x18"

*Keep in dry, cool location until use for best results
*If soil becomes too dry it will repel water, details on what to do to get great germination and some low tech tricks included w/purchase!
Tags
Beyond Organic
Available At These Locations
ASHLAND #1
|
ATLEE STATION #2
|
Belgrade #3
|
Bon Air #4
|
Brandermill #5
|
BROOKVIEW #6
|
Burkeville-Waverly Farm #28
|
Chesterfield #7
|
Tabol Brewing (FAN) #9
|
FARMVILLE #10
|
Forest Hill #11
|
Tabol Brewing (Ginter Park) #12
|
GOOCHLAND #13
|
Grove & Libbie #14
|
HUGUENOT SPRINGS #15
|
MECHANICSVILLE #16
|
MIDLOTHIAN #17
|
MONTPELIER #18
|
OAKWOOD #19
|
Patient First #27
|
POWHATAN #20
|
Tabol Brewing (Scotts Addition) #21
|
Stony Point #22
|
TUCKAHOE #23
|
TWIN HICKORY #24
|
West Creek-Hardywood
|
Zion Crossroads #26
Purchase
6 % Virginia Sales Tax