Trail's End Farm
Trail's End is our home, where we have been teaching our children and grandchildren how to grow their own food and to care for the Earth in a natural way.
New sugar scrubs and roll ons!!
Farm Girl with Trails End Farm will have new sugar scrubs for summer... Sugar is a natural source of gycolic acid (AHA). It breaks down dead skin and helps support cell turnover. Sugar is also natural humectant; which means it draws moisture from the environment into the skin.

Some new scrubs are Cinnamon Coffee, Citrus Basil, Lemon Hand along with current Lavender Vanilla, Orange Dreamsicle, and Pumpkin Latte.

And new roll-Ons are "at the beach" which has refreshing, calming lavender and spearmint. "Itch relief" is a blend of essential oils that help calm the skin, soothe skin irritations and reduce the itching. "Beat the heat" is a cooling and refreshing blend that help make a hot summer day feel a little bit cooler. This also comes in a spray. My grandkids keep this spray in their barn bag to spray on their faces after they ride.
Something New Coming ... FarmGirl Sugar Scrubs
FarmGirls need to keep their skin soft. Having seven people in the house, we have a variety of sugar scrubs on hand; everyone has a favorite. Jared's not a farm girl but he has been raised by 5 of them, his fav is the Peppermint Vanilla; Sierra - Pumpkin Spice, Kristen - Lavender Vanilla, Rachel (the coffee nut) - Pumpkin Latte, Brenna - Vanilla Brown Sugar, Dad's is Spearmint Vanilla and mine is the Pumpkin Spice right now.

Sugar is a natural humectant, meaning it draws moisture from the environment into the skin. So when you apply products with sugar they help hydrate your skin and keep moisture within.

Sugar is a natural source of glycolic acid, an alpha hydroxy acid (AHA) that penetrates the skin and breaks down the "glue" that bonds skin cells, encouraging cell turnover and generating fresher skin.

Sugar's small particles make an excellent topical exfoliant!

You only need to use a sugar scrub twice per week. Sugar scrubs are great to use in the winter, as exfoliating the top layer of skin helps moisturizers penetrate more deeply and hydrate longer.

A scrub works in a few ways: As you massage it over your body, the exfoliating granules help to slough off dead skin, and the rubbing action itself boosts circulation and helps drain your lymph nodes, by increasing blood flow to the skin's surface. Plus, after all that deep cleansing work in the shower, your post-wash moisturizer will be better able to soothe and hydrate your skin.

How to Use a Body Scrub
If your skin is healthy and firm, you can use a shower scrub up to three times a week. But if you have sensitive or thin skin, limit a good buffing to once a week.

Hold off on running the water in the shower and spend a few minutes using your hands or scrubbing tool to rub your scrub in circular motions onto dry skin for full and longer-lasting coverage. Turn on the water and rinse, using your hands to help remove any remaining granules. If you're short on time, massage the scrub all over your body and rinse during your normal shower routine.

FarmGirl Sugar Scrubs use simple ingredients. Organic sugars, sunflower, grapeseed or olive oils, essential oils, spices, all placed in a convenient 4oz mason jelly jar for you to reuse when your scrub is gone.

Hope you enjoy them like we have.
Elderberry Syrup Kits are Back
Make your own elderberry syrup! All you add honey and water. My kids love it! 1T a day as preventative. Elderberries have been shown to boost immunity and decrease mucous during colds and fight the flu.
Elderberry Syrup - Make Your Own
Try my Make Your Own Elderberry Syrup packets! Elderberries in the form of elderberry syrup have been shown to boost immunity, decrease mucous production during colds and fight the flu.

Boosts the Immune System Help your body fight disease. Elderberries are a rich source of vitamins A and C. The bioflavonoids in the elderberry syrup boost the body's immune system by increasing antioxidant levels and viruses that damage cell walls.

Treats Upper Respiratory Infections Fight your cold symptoms. Elderberry syrup makes colds and other upper respiratory symptoms more tolerable by reducing mucous secretions.

Improves Flu symptoms Decrease the length and severity of your flu symptoms. Common flu symptoms like fever, shills, sore throat, muscle aches and fatigue may go away faster if you take elderberry syrup.

We use local honey to make our syrup at home. We all take a tablespoon a day as a preventative to boost our immune system. The kids love the flavor!

You can try elderberry gummies... 2c elderberry syrup, add more apple cider to equal 2c if need be. Put 1/2c elder syrup in fridge til cold. Sprinkle 3T gelatin over the syrup and let sit for one minute. Simmer the rest of the juice. Pour hot juice over cold juice/gelatin stirring with a whisk for two minutes. Pour into silicone molds or glass pan. Refrigerate to harden. Remove from molds or cut into cubes. Store in the fridge. Eat 1-3 gummies a day.
New Soaps Added
Just finished curing new coconut milk soaps, Lemongrass Neroli is a wonderful wake up citrus scent, great in the washroom or kitchen. Rosemary Mint is a new favorite, it reminds me of the Aveda Shampoo we use. A new Fall one, Fall is in the Air reminds me of cool, brisk mornings, bon fires burning, and leaves falling. Patchouli, rosewood, lemongrass, peru, and tea tree give this wonderful fall scent.
Coconut Milk Soap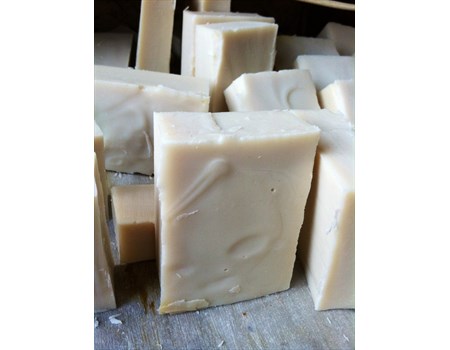 I'm trying something new, coconut milk soaps, I will still continue with goat's milk soap also, but I have found a facination with coconut milk also.

A Great Cleanser.... Coconut milk contains a high levels of fatty acids, it helps to eliminate dirt, dead skin and other blemishing issues. It does not over-dry the skin and the rich milk contaminant cleans the skin gently without irritating it. Coconut milk soaps are also a good choice for anyone with vulnerable skin because of their relaxing properties.

Vitamin Incentive.... Coconut milk soap is high in vitamin E, which is great for benefiting dry skin, small cuts, burns and rashes. If used on a daily basis, coconut milk soap can restore your skin to a soft and smooth condition.

Moisturizer... Coconut milk has large fat content and includes fatty acids that are beneficial for the skin. The existence of fatty acids in soap results in intense hydration. Coconut milk soap is ideal for dry skin and, besides offering a deep clean, it does not strip away the natural oils in the skin. Instead, it acts to moisturize the skin, keeping it replenished and well hydrated. When taking a hot bath or shower, you should spend no more than 15 minutes and use lukewarm water.

I have just cured bars of Tea Tree Coconut Milk soap and in the process of others, just takes me a while with work and it takes three weeks to cure. I hope you enjoy it, like we do.
Kale!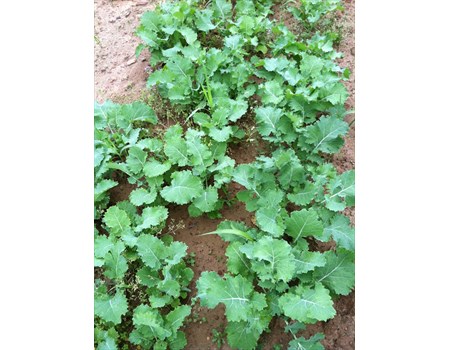 Kale kale lots of kale! Which recipe shall I use? Every spring I look forward to my favorite green - kale. My kids love kale chips. I love kale sautéed with garlic and onions and then crack an egg in the center of the kale, like egg in a basket. A great way to start the day. Right now the kale is perfect. Unwashed and fairly bug free (spiders ants ladybugs, I promise not to put them in your bag).
Goats Milk Soap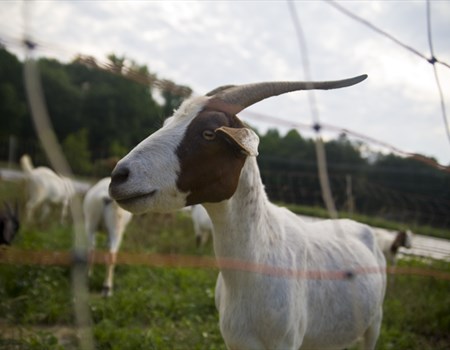 I so enjoy making my goats milk soap. I make with my friend Chrystal. We chat, sip tea and stir stir stir. Our soaps are made from raw goats milk with simple ingredients ... saponified coconut, plam, castor and olive oils, and pure essential oils. Goats milk moisturizes your skin and adds protein, minerals and vitamins. The oils in goat's milk are easily absorbed by your skin and help to balance your skin's moisture needs. Whether your skin is dry or oily, using goat's milk soap can bring your skin to a healthy balance. Our soaps are handmade in small batches and hand cut. Every bar is cured three weeks to ensure long lasting soap. I also use my soap to make my own laundry detergent.