Welcome to Fall Line Farms & Local Roots!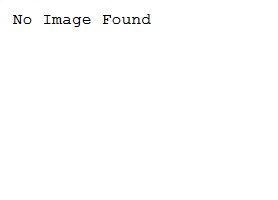 The Center for Rural Culture's Fall Line Farms and Local Roots is designed to connect family owned and operated farms and businesses with customers in search of local food year round. It's Richmond Virginia's non-profit online farmers market!

Our market turns 10 years old on November 1st!

To celebrate we are offering everyone 10 weeks of free membership. Add it to your account by November 1st. Use the code "10years"

Order what you want
Shop by the item
with no minimum order

Order when you want
Shop as often
or as little as you like

Order from the farms you want
Shop directly from individual farms
with no substitutions

Thank you for supporting our local producers!

If you have any questions, don't hesitate to give us a call 804-878-2166.
Our Producers
FARMS
Verde Natural Florals
Village Garden
Trails End Farm
Thistledowne Farm
The Freckled Farm Soap Company
Rockcastle Farm
Rain or Shine Greenhouse Gardens
PigCrafters
Peacemeal Farm
Night Sky Farm
Owl Orchard
Misty Morning Sunrise Farm
Mickey&Ann's Farmette
Manakintowne Specialty Growers
Liberty Tree Farm
Lar-Lyn Farms
HaaShrooms
Grassbelly Farm
Goats R Us
Forrest Green Farm
Elk Island Produce
Dragonfly Farm
Deer Run Farm
Cypress Grove Farm
Burkeville-Waverly Farms
Brookview Farm
Broadfork Farm
Authenticity Farms

OTHER SMALL BUSINESSES
Zen Beekeeping
X-actly Wright Seafood
Woodson's Mill
Wild Earth Fermentation
Vegtabowl Foods
Truly Scrumptious
Three Hens Candle Co
Steve's Succulents
Salsas Don Sebastian
Honey's Homemade Stuff
Great Harvest Bread Co
Good Health Herbs
Farmstead Ferments
Cumberland Middle School
Black Hand Coffee Co
A Local Pie Company
Producer Spotlight: Three Hens Candle Company
When my husband and I moved into our first home in the country, we fell in love with the natural setting and the peaceful lifestyle. Being in a rural area with frequent power outages, we soon realized our supply of candles was woefully inadequate and name brand candles were overpriced. My husband remembered making candles from his arts & crafts childhood with his mother and decided to make a go at them again.

After our quest for the right fragrances, the right wick, and the right wax and rigorous testing we were proud of our candles and began giving them as gifts to our friends and family. I was excited when asked to make candles as favors for a friend's wedding and my sister's baby shower.

From a practical perspective at the beginning to a product that could be enjoyed by many, it was clear that we could turn this hobby into a business. Not only were we excited about our product but we were proud to know that using soy wax in our candles supports the US farmers and the soy bean industry. Though soy wax has only been around less than 20 years, it renders wonderful properties such as a cleaner burn as well as hypoallergenic properties.
About Fall Line Farms & Local Roots
We are celebrating the market's 10th anniversary! Every customer, old and new, gets 10 weeks of free membership! Add the promotion code "10years" to your account either when you sign up or for existing customers -- add it under "My Membership."

Fall Line Farms & Local Roots is a non-profit online farmers market in Central Virginia. We are a producers' co-op of small family farms and local businesses providing fresh local food year round to our members.

As a member you order when you want - there is no requirement to order every week. You shop by the item and there is NO MINIMUM ORDER. With one order and one payment, you are able to order directly from 40+ producers.

Our farmers share with you details about their products and their practices so you can make the best decisions for your family's health and nutrition needs. Completely transparent, you will know exactly where your food is coming from and are encouraged to contact your farmers directly with questions.
How Fall Line Farms & Local Roots Works
Each week our producers post the products they have available, setting their own prices, uploading their own descriptions and photos. You can read about their farming practices and contact them directly with questions.

Using our Buying Pages, you shop online with us any time between Friday at noon to Monday at midnight. You pay for your order online and then pick it up on the following Thursday afternoon between 3:00 and 6:00 pm at one of our Richmond area pickup locations.

Orders are delivered fresh, straight from the farms on Thursdays. Our producers share in the delivery process and we rely on volunteers to sort the orders at the pickup locations. This cooperative system allows us to keep delivery costs down to a minimum meaning more money goes back to the producers.
How we are different
Fall Line Farms and Local Roots opened in the fall of 2008 with one goal in mind, to help small farms through the challenging season ahead. Since then, we have grown and developed but never wavered from this basic focus.

Our innovative online buying program allows small farms to sell their products as they come available at a competitive fair price that is set by them.

There is no minimum supply required for them to sell, allowing very small start up farms to grow and expand into a larger marketplace. We like to think of ourselves as an incubator for small sustainable farms.

Because our producers share in the delivery, we are able to keep our costs low. That means more money goes back to the farms.

We are not a reseller. When you order you are buying directly from the producers in our market.