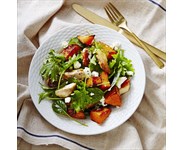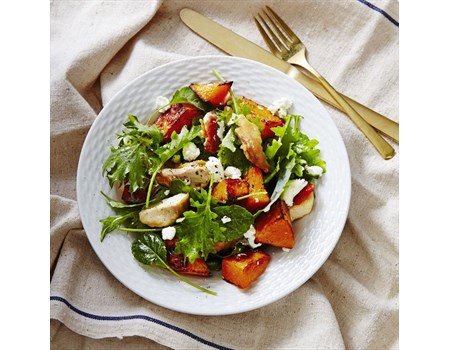 Ingredients:


2 20-oz. containers chopped Butternut Squash - Bibb Forest Farm
1 lb. Chicken Thighs - Peacemeal Farm
2 tbsp. Oil - Terra di Siena
1/2 tsp. Salt - Good Health Herbs
1/2 tsp. Pepper - Good Health Herbs
5 oz. Mixed Greens - Twisted Carrot Farm and Market
3 tbsp. Lemon Herb Sauce - Gathered Threads
4 oz. Goat Cheese, crumbled - Caromont Farms


Directions:


On 2 large rimmed baking sheets, toss Butternut Squash and Chicken Thighs with Oil and Salt and Pepper.
Bake at 425 degrees F for 40 minutes or until squash is tender.
Chop chicken.
Toss with Squash, Mixed Greens, Lemon Herb Sauce, and Goat Cheese.
Season with Salt and Pepper to taste.
ENJOY! HAPPY FALL YALL! read more...