delli Carpini Farm
Diverse uncertified organic vegetable farm using bio-intensive bio-dynamic and row-cropping techniques. Sustainable. Bee-friendly. Only OMRI listed inputs. "Beyond organic"
Microgreens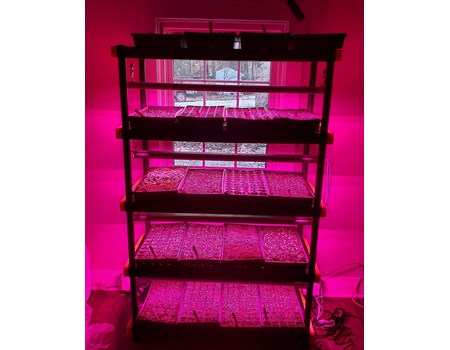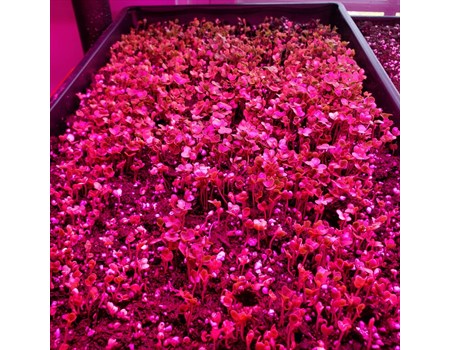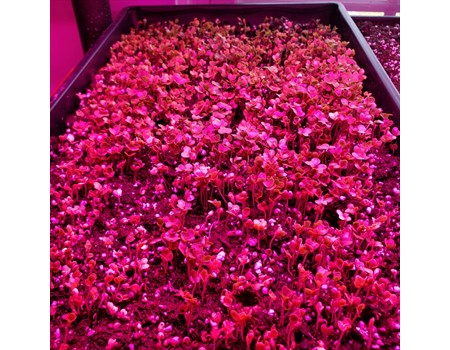 We have launched into the world of microgreen production. Things are going well and this week we can offer you broccoli and red mizuna mustard. Microgreens are considered super foods with 9 to 40 times the nutrient content of their mature counterparts.

For the future we have purple basil, green basil, beets, leeks, sunflowers, pea shoots and other things in production or on the production schedule.

Which types do you prefer? What would you like to see us produce?
Root Crops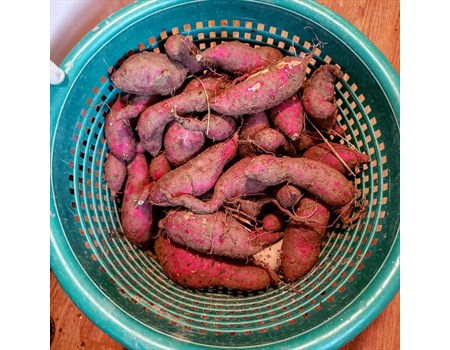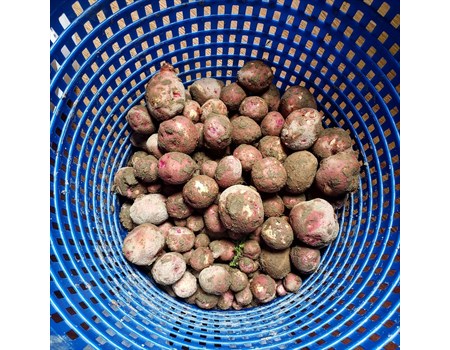 Autumn is all about root crops. We are starting to harvest our extensive planting of sweet potatoes. Pictured is Korean Redskin White. While hunting around in the back field I found almost 20 pounds of Red Pontiac new potatoes that will be available as pints while supplies last.
Local Food Hub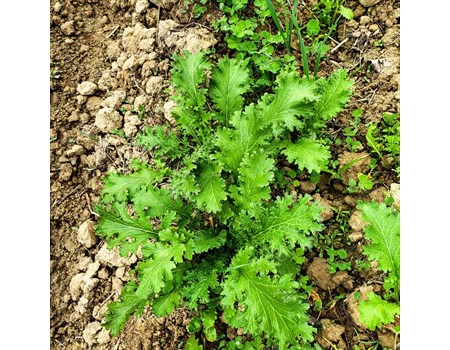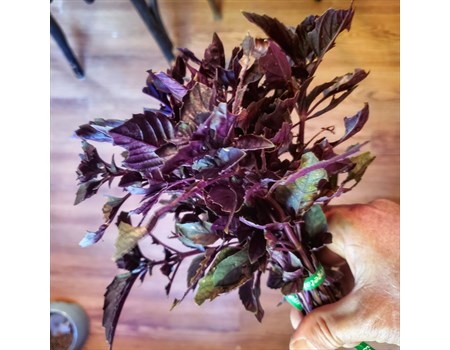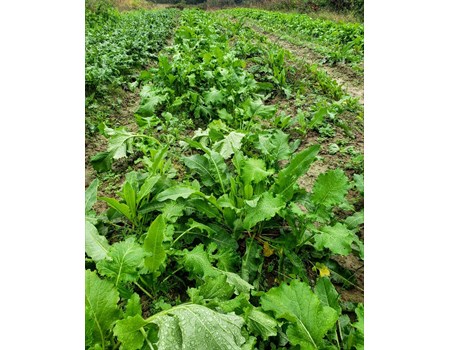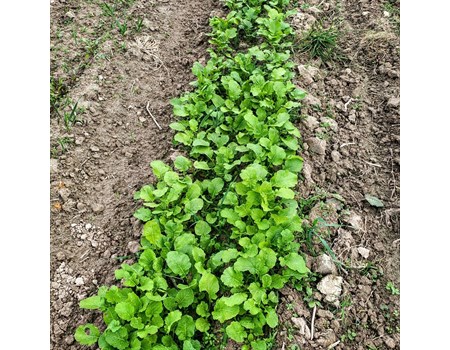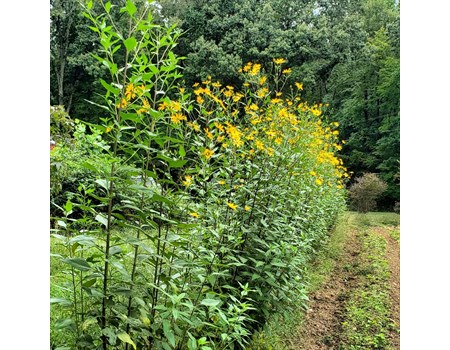 I'm very excited to be a part of the Charlottesville food scene. There has been a strong demand for my produce. Some people have driven to the farm from "The Hook" to procure harvest. It's a very auspicious partnership. For the first time in the history of the farm, I planted nearly every acre available in cold hardy fall crops: Old-fashioned & Asian mustard, spinach, snow peas, sugar snaps,salad mix, arugula, head lettuce, kales, collards, purple & orange carrots, Round Red and Golden Ball turnips, radishes, Swiss chard and Italian dandelion. Many of these items will reach maturity this month and in early November. To top it off we are wrapping up our tomato season with one more picking of 2 varieties along with the last of the green zucchini and yellow summer squash. There are some unusual late planted winter squashes that just might beat Jack Frost.

Going forward into the offseason the good news is our entire 1500 pound sweet potato crop remains to be harvested along with about a quarter ton of Idaho potatoes. We grow the superfood Becca's Purple sweet potato along with the traditional Covington, Hayman and nutty flavored Korean Red Skin White.

Once the tops of the Jerusalem artichokes dieback we will be able to harvest our first yield from the bed we established this spring.
Intimations of autumn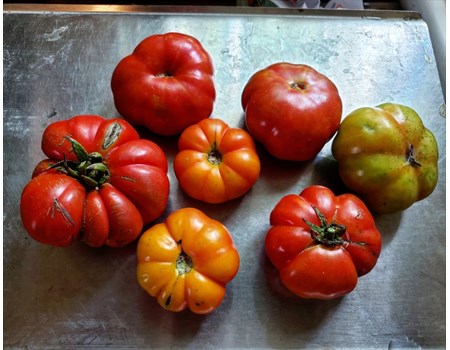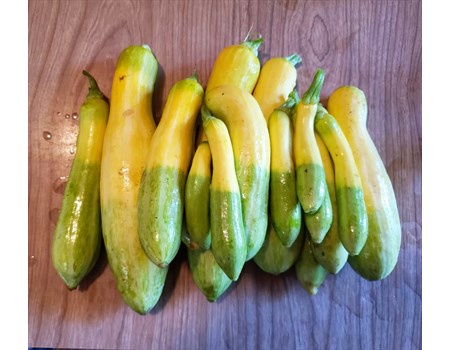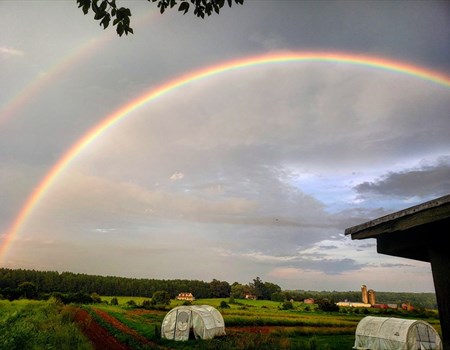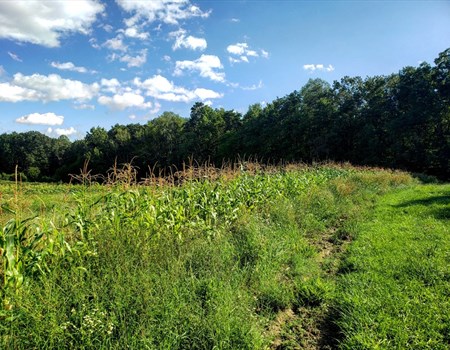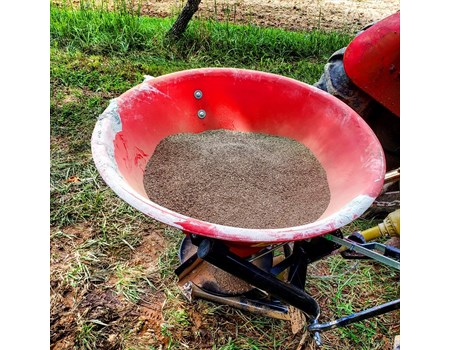 We have big plans for autumn and some of the effort already shows results. A wide variety of summer and winter squashes still flourish in the fields. An abundant tomatillo harvest lies on the near horizon. We hope to offer quite a lot of late Silver Queen corn in the next few weeks.

Recent plantings of arugula, beets, bok choy, broccoli, broccoli raab, broccolini, cabbage, carrots, cauliflower, kale, Italian dandelion, lettuce, mache, Asian mustards, parsley, Romanesco broccoli, Savoy cabbage, snow peas, spinach and sugarsnaps have germinated at incredibly high rates due to all the rain.

Onions, garlic and shallots were very popular with you this year. In an effort to address the demand we are adding a number of new things to be planted this fall: three types of shallots-Nero, Monique and Roderique. Nero performed really well in 2019. Monique is a semi-long that was our main spring shallot this year. Roderique is a massive banana type.

We will expand elephant garlic beds to 30-40 pounds of planted stock. Hardneck garlics will include German White, Spanish Red & Ukranian Red. An Asiatic, White Spring, will give us another option for spring garlic.

Leeks have always proved frustrating. We continue to try and will plant three varieties this fall: American Flag, Bleu du Soleil and Giant of Winter.

We did a major soil building effort on a scale larger than ever. Limestone to sweeten the soils and improve nutrient uptake. Organic Tennessee Brown phosphate to improve production of roots and fruits. Organic muriate of potash to improve overall plant health.
Dog Days of Summer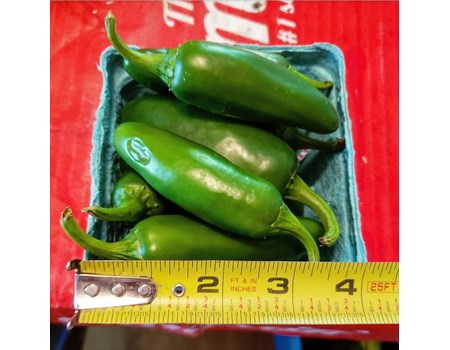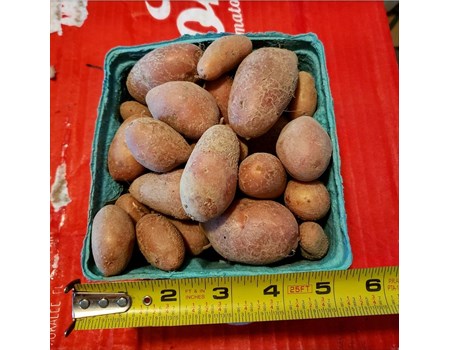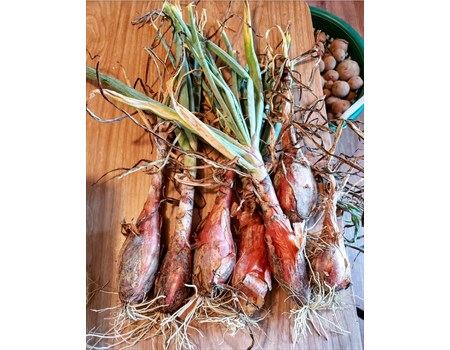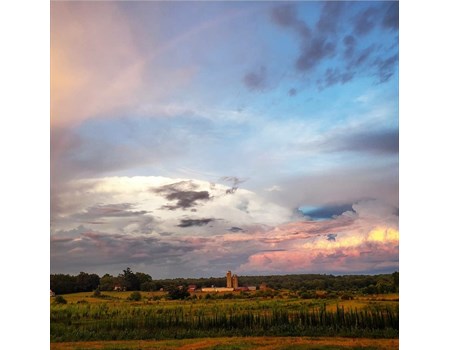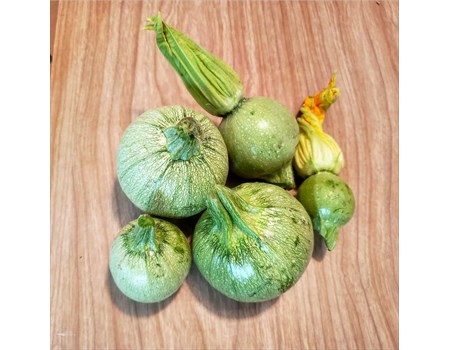 Your patronage has been overwhelming and we are grateful for it. The high heat and near drought conditions pose challenges for someone farming in our style. Our irrigation system is primitive and slow, yet effective. Pond levels are getting low. Yesterday we received the blessing of much-needed deep slow steady rainfall.

At all times we make our best effort to avoid having to credit back orders. Conditions have made it difficult to estimate inventory in advance of the sales window opening.

In the interest of freshness and quality our approach has been to harvest everything to order. A true field to customer mentality with as little storage time as possible.

Thank you for your patience & understanding as we navigate extreme summer weather.
Our Growing Practices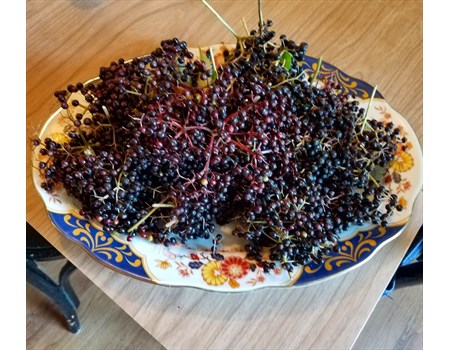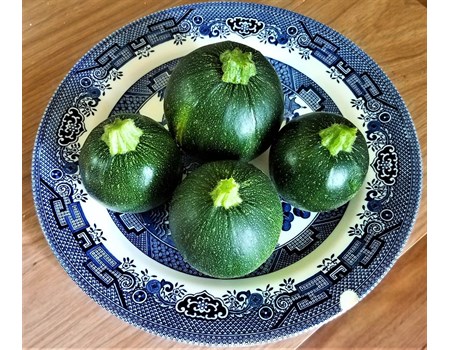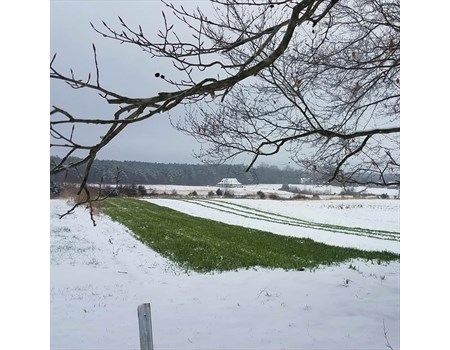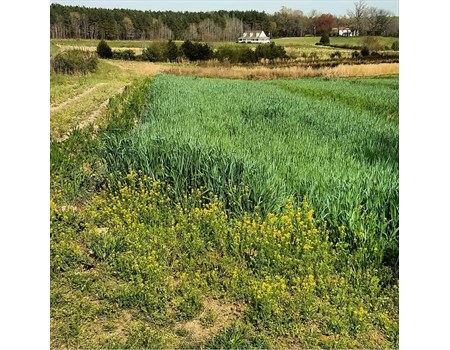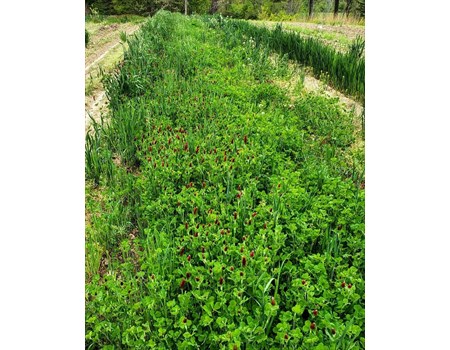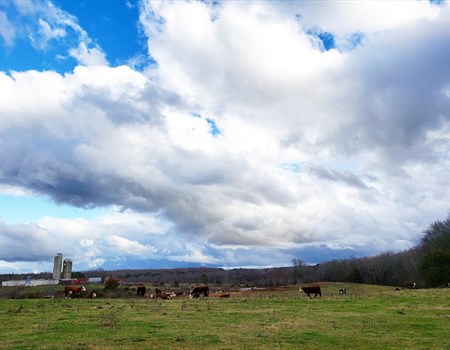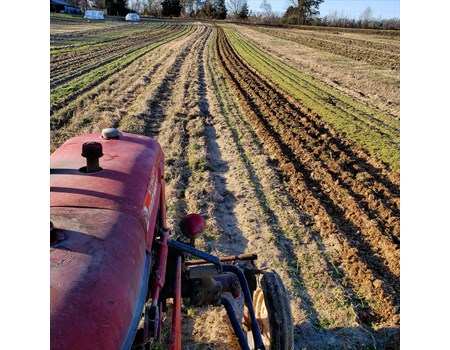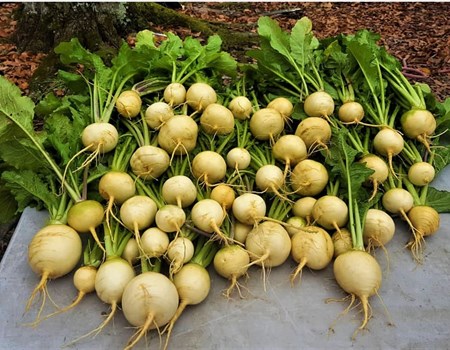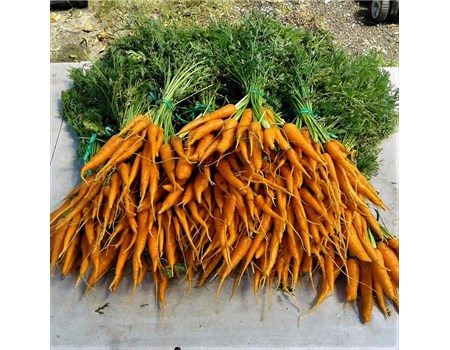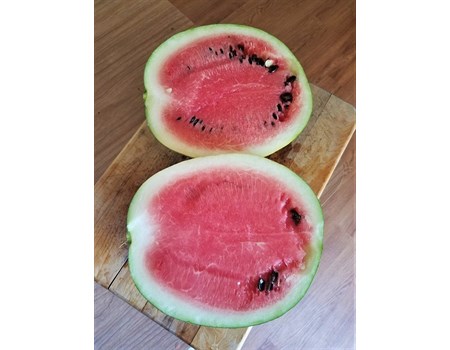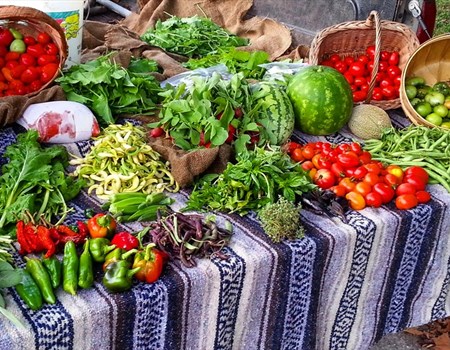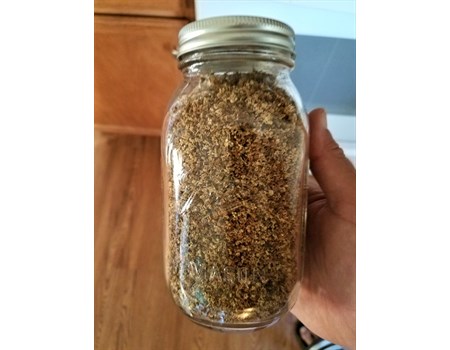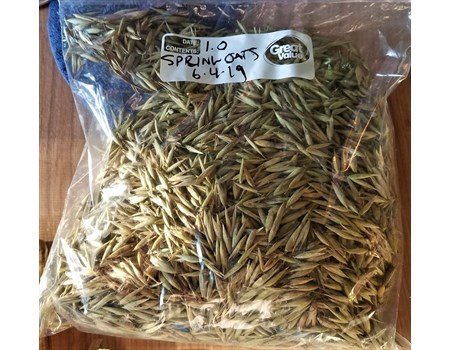 Members, I wanted to take a moment to inform you in a little more detail about our growing practices, as I noticed the information on my original application was succinct. While we are uncertified, we consider ourselves an organic operation. We only use OMRI listed inputs. We plant cover crops and treat the farm as an ecosystem, not a food factory.

We farmscape, planting meadow areas for beneficial insects, pollinators and wildlife. We use very little animal manure, and always composted. Our main sources of fertilizer are fish emulsion, phosphate rock and organic potash, wood ash and alfalfa meal.

We never spray anything more powerful than insecticidal soap or dormant oil. In a sense, we are Beyond Organic. We employ techniques in alignment with regenerative agriculture, such as cover crops, diversity and limited tillage. We do not use a true tiller, and rarely employ a plow or disc harrow. We consider the farm a bumblebee sanctuary, and have quite an amusing population.

We never use chemical fertilizer, fungicide, herbicide, or pesticide on the farm. We do not use plastic mulch or drip tape irrigation. We do not have high tunnels. Our plastic profile is very low compared to many farms. We soil block as much as possible to reduce use of plastic trays.

Another thing that sets us apart is our use of wild forage and culinary medicinals in our offerings: elderberry, elderflower, chamomile, yarrow, tansy, pokeweed, joe pye weed, chickweed, purple dead nettle, henbit, burdock root, wild rose flowers, red clover and milky stage spring oats. We support the local alternative medicine and herbalist trade.
2020 Season
We are very excited about the prospects for this growing season and have been busy starting lots of leeks, onions and bunching scallions in flats under cover.

In the field we have been sowing fava beans, edible pod peas, lacinato kale, lettuce, radicchio, chicory, spinach, flat Italian parsley, many Asian greens including Chinese broccoli & cabbage, arugula, kohlrabi, green & red cabbage and broccoli.

We hope to offer our products to you beginning March 6th.
Persephone Days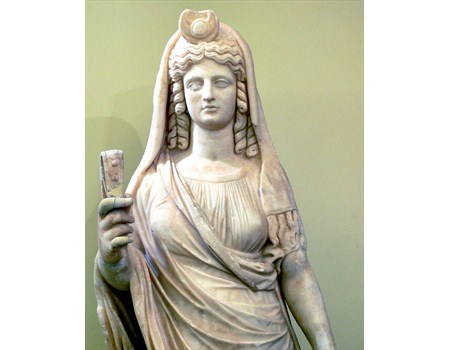 Have you heard of the Persephone Days theory? In Greek mythology, Persephone is the goddess of spring and vegetation, queen of the underworld and the abducted wife of Hades. Because she ate a pomegranate seed in the underworld, she was forced to spend a fourth of the year there. This is a mythical way of explaining winter.

In farming, the theory is that when the daylight hours are less than 10, crops and plants do not grow, or grow imperceptibly slowly. In our climate, this equates to November 20th through January 21st.

The good news is, January 21st is right around the corner. All of our overwintering field-grown crops will come to life again and reach maturity.
Winter
We are a three-season farm. We have resisted the urge to embrace season extension due to all the plastic that ends up in the landfill. Currently have nice unprotected field-grown crops of broccolini, spinach, carrots, morris heading collards, beets, arugula, cabbage and head lettuce. We look forward to offering them to you as soon as they mature. Possibly as early as February.
Autumn Goodness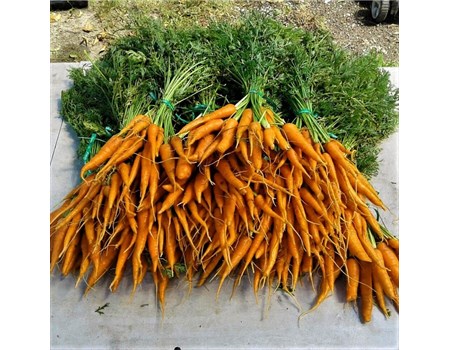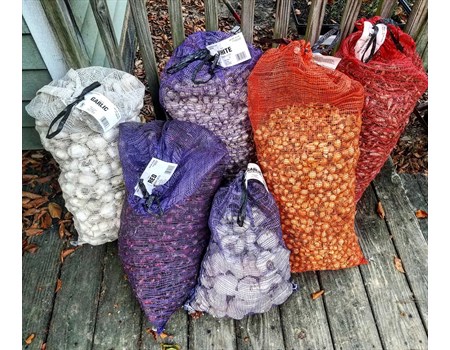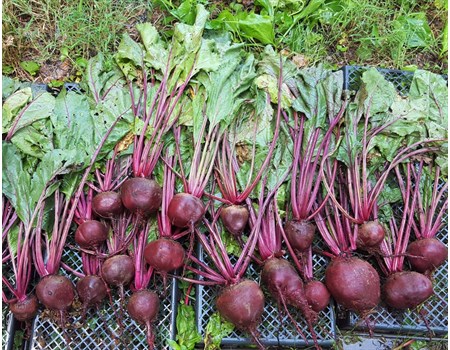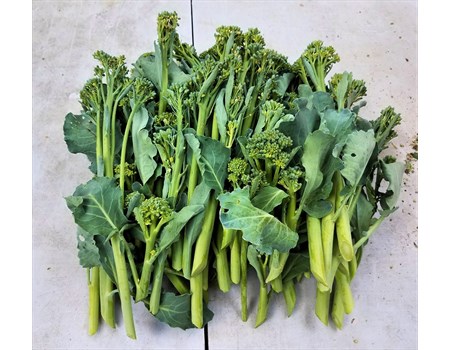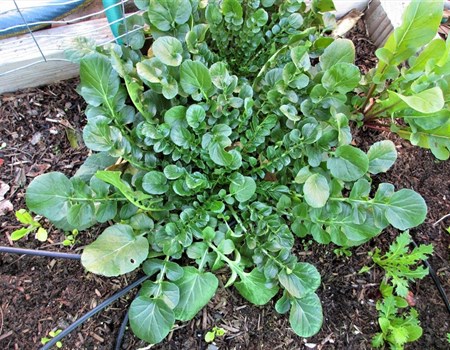 Good things on the horizon. Our crop of spinach, upland cress (creasy greens) beets, carrots, turnips and arugula is flourishing.

We've been planting bushels and bushels of onions, garlic shallots and elephant garlic for next year, as well as starting six or eight different varieties of Italian onions from seed.

Another exciting thing is to find that a small crop of Morris Heading Collard is coming along. We've never had success with that before.

Broccolini should also come available around Thanksgiving.

We've got a beautiful stand of heirloom lettuce.