Welcome to Fall Line Farms & Local Roots!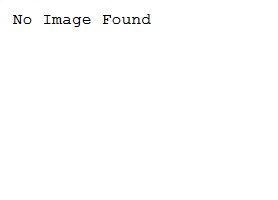 The Center for Rural Culture's Fall Line Farms and Local Roots is designed to connect family owned and operated farms and businesses with customers in search of local food year round. It's Richmond Virginia's non-profit online farmers market!

Give us a try! Use the Promotion Code "One_Month_Free" for one month of free membership.

Order what you want
Shop by the item
with no minimum order

Order when you want
Shop as often
or as little as you like

Order from the farms you want
Shop directly from individual farms
with no substitutions

Thank you for supporting our local producers!

If you have any questions, don't hesitate to give us a call 804-878-2166.
Our Producers
FARMS
Verde Natural Florals
Trails End Farm
ThorneBrook Farms
Thistledowne Farm
The Freckled Farm Soap Company
Rain or Shine Greenhouse Gardens
PigCrafters
Peacemeal Farm
Owl Orchard
Misty Morning Sunrise Farm
Mickey&Ann's Farmette
Manakintowne Specialty Growers
Lar-Lyn Farms
HaaShrooms
Goats R Us
Forrest Green Farm
Island Produce
Dragonfly Farm
delli Carpini Farm
Cypress Grove Farm
Commonwealth Market Growers
Burkeville-Waverly Farms
Broadfork Farm
Aynsley + Co
Authenticity Farms
Agriberry

OTHER SMALL BUSINESSES
Zen Beekeeping
X-actly Wright Seafood
Woodson's Mill
Wild Earth Fermentation
Truly Scrumptious
Three Hens Candle Co
The Olive Oil Taproom
Steve's Succulents
Salsas Don Sebastian
My Empanadas
Honey's Homemade Stuff
Great Harvest Bread Co
The Green Kitchen
Good Health Herbs
Farmstead Ferments
Curds and Whey
Cumberland Middle School
Black Hand Coffee Co
7 Muffins A Day
A Great Community Resource: The Hanover Cannery
by Phillip Perrow

The Hanover Cannery has been a community resource stretching back 3 decades. My personal experience there has been a mere 3 months. Within this short amount of time, I have come to realize the importance of the cannery. The cannery is more than a commercial kitchen. It is a bridge to our past traditions, to our current food sources, and to our future generations.

All are welcome to the cannery. As a commercial kitchen and processing facility, the Hanover Cannery offers the use of steam kettles ranging from 30-80 gallons, prep stations consisting of stainless steel tables and large basin sinks, a blancher, a mechanized food mill, an awesome corn cutter, a potato peeler and three large retorts capable of pressure or water bath processing. Basically, it provides the space and equipment you need to process your food items on a large scale in a respectable amount of time at a very reasonable price.

The cannery has the ability to process your products in either mason jars (pint or quart), or in size 2 ½ cans (3 ½ cups). If using jars, the price is $.30/jar for Hanover residents or
$.40 for out of county patrons. Jars are not provided by the cannery, so please bring the appropriate amount needed when visiting. If using cans, these will be provided by the cannery at a cost of $1.17 for Hanover residents and $1.32 for out of county patrons. All the equipment is priced at $1.25 per day.

Beyond the canning capabilities, the cannery offers a chance to preserve the art of food preservation. It's a place where family recipes can become gifts. It's a means to provide meals when the fields are rejuvenating. And it's a chance to continue the traditions of a key aspect to homesteading. The experience becomes a point of pride as much as a way to provide sustenance. Canning offers complete control and transparency of what you put on your shelf and what you put in your body. And with the capabilities and efficiencies of the cannery, multiple batch processing, like you would typically do at home, is consolidated tremendously.

For any further inquiries or to make an appointment, please reach out to the cannery at 804-365-6484. Hours are limited for the remainder of the year, so appointments are highly recommended. Our address is 12491 Taylor Complex Lane, Ashland, VA 23005. You can also visit the Facebook page Hanover Community Cannery for more information and updates provided by the patron network of the cannery. We look forward to seeing you.

ABOUT THE AUTHOR: Phillip Perrow was born and raised in Richmond, VA. His career in the food industry started at the age of 17 when he took a summer job washing dishes in a restaurant. His path led him to Johnson & Wales University in Charleston, SC where he graduated in 2002 with a Culinary Arts degree. Phillip returned to Richmond to work for Dale Reitzer of Acacia-Midtown and in 2012 left to open his own restaurant, Dutch & Co., with two other partners. Phillip left the restaurant world in 2018 in order to pursue other avenues connected to food. He now works as the Cannery Supervisor for Hanover County.
Easy Oven-Roasted Tomatoes with Garlic and Herbs
TOO MANY TOMATOES? WANT TO SAVE SOME SUMMER FOR WINTER?

We can help with this simple, delicious, freezable recipe!
All you need are tomatoes, garlic, basil, olive oil, and sea salt. You'll also need a rimmed baking sheet and, if you want to peel the tomatoes, a set of kitchen tongs.

Any kind of tomatoes will work--even the little teeny ones. You can follow this method all the way to the end, or you stop at simply roasting them, and then packing them plain into a plastic container to freeze for use later. (Don't skip the salt, though.) Or you can fancy them up a little with roasted garlic and wilted basil, as we're doing here.

GET ROASTIN'!

Wash your tomatoes.

Drizzle a rimmed baking sheet with olive oil.

If the tomatoes are large, slice them in half and arrange them on the baking sheet with the cut side down (peeling up). If they're cherry tomatoes, you can just throw them on the cookie sheet in wild abandon.

Place the tomatoes in a 450 degree oven. Roast them until they begin to collapse a little. Begin checking them at about 10 minutes.

While the tomatoes are roasting, slice several large cloves of garlic. You can add as little or as much as you like. I usually slice about 3 large cloves per baking sheet of tomatoes.

TO PEEL OR NOT TO PEEL?

If you don't like the peels on your tomatoes, then once they're hot and the peels are loose, pull the sheet out of the oven and set it on top of the stove. At this point, you can easily remove the peels with a set of kitchen tongs and throw them in the compost. They'll just lift right off of the tomatoes. If the peels aren't loose yet, just put them back in the oven for a few minutes and check again.

Here's an admission. If they are little tomatoes, I often just leave the peels in the mix. They don't hurt anything. But you do you!

At this point, you should sprinkle sea salt over the tomatoes, to your taste. You can add some pepper, too. Then sprinkle the garlic slices over the tomatoes drizzle again with olive oil.

Roast until the tomatoes are jammy, caramelized, and not so liquidy. While they're roasting, prepare your basil for wilting over top of them when you pull them out.

BASIL MAKES IT BETTER

I usually chiffonade the basil leaves (stack them on top of each other and then roll them into a cylinder, then cut so that the pieces come out in long strips). You can also just chop the basil or tear it and sprinkle it over the hot tomatoes, then stir to combine them.

Let the whole thing cool, then pack into freezer bags or freezer containers. When I'm using a freezer container, I usually put a thin layer of olive oil over the top just to create an additional air barrier. Be sure to mark the container with the date and the ingredients.

SAVOR LATER!

If you don't like basil, feel free to substitute with any herb that suits your fancy. Oregano comes to mind as a great choice for tomatoes. Or use minced onion instead of garlic.

These tomatoes will bring August to your plate in February. Impress your company (and yourself) by warming them up and serving them with grated parmesan cheese over pasta or a cooked chicken breast. Add crusty bread and a fabulous salad for a wonderfully simple meal.
About Fall Line Farms & Local Roots
Fall Line Farms & Local Roots is a non-profit online farmers market serving Richmond and Central Virginia. We work to ensure that you receive the freshest, most delicious food possible, directly from the hands that grew or made it. We also carry a few items for personal care and some staples like good olive oil and dried beans--but in each case, your purchases support a small local business.

You can choose a pickup location that's convenient to work or home. You can also choose when you shop--the buying pages are open from noon on Fridays to midnight on Mondays. Purchase only what you want and need. There are no minimum orders, and you son't even have to order each week. Just choose what you like from over 40 producers, and put it in your cart!

Our farmers share details about their products and their practices right here on the buying pages, so you can make informed decisions about what you purchase. Because we work to be transparent, you'll know exactly where your food is coming from. Questions? We encourage you to contact your farmers and producers directly and ask!

Your purchase, however small, makes a big difference! Our parent organization, the Center for Rural Culture, works to ensure that regional small farms flourish, keeping rural jobs and culture secure and vibrant. Fall Line Farms and Local Roots plays an important part in that mission. Farmers and staff work cooperatively to keep costs down. We run on a part-time staff with the aid of dedicated volunteers. And we thank you, our members, for making it possible for us to participate in building a sustainable local food system.
How Fall Line Farms & Local Roots Works
Each week our producers post the products they have available, setting their own prices, uploading their own descriptions and photos. You can read about their farming practices and contact them directly with questions.

Using our Buying Pages, you shop online with us any time between Friday at noon to Monday at midnight. You pay for your order online and then pick it up on the following Thursday afternoon between 3:00 and 6:00 pm at one of our Richmond area pickup locations.

Orders are delivered fresh, straight from the farms on Thursdays. Our producers share in the delivery process and we rely on volunteers to sort the orders at the pickup locations. This cooperative system allows us to keep delivery costs down to a minimum meaning more money goes back to the producers.
New Producer Spotlight: 7 Muffins a Day
MEET THE BAKER, JOANNA CHAVES

By her own admission, Joanna Chaves has "always been a big foodie." That's why, as founder of 7 Muffins a Day—our newest producer and maker of delicious foods that use gluten-free and dairy-free ingredients—she works hard to make sure that each of her products has the best possible taste and texture. It's a point of pride for her that her foods are deemed delicious by anyone's standards, whether they are gluten and dairy free or not.

"I've always loved good-tasting food," she says. "Italian, Mexican, Thai—anything with great flavor. I want to share that with my customers."
As for her culinary influences, she collects them on her travels. And she's been traveling all her life. "My father's work took him all over the world," she explains. "We went with him to some of those places. I've lived in England, Africa, and here in America. Also, my son is half-Brazilian, so we like a lot of Brazilian food."

One Brazilian food that her family likes is the pastel, a small hand pie similar to an empanada, but fried rather than baked. Pastels are filled with delicious savory meats and cheeses. Another of their favorites is the coxhina: a Brazilian chicken croquette shaped like a drumstick. Her doughnuts have an African taste in terms of the spices she uses. "They are baked, not fried," Joanna says. "They come with packets of sugar so that (this is mostly for the ladies) you can control how much sugar you want on them."

Years ago, Joanna realized that she needed to change her diet. Dedicated to making a major lifestyle change, she wanted to be able to keep enjoying the flavors she loved even as she guarded her health. "I'm borderline celiac," she says, "and I have a sensitivity to dairy. Because of these factors, I began to try to live more naturally and organically. I lost weight. I noticed how much better I felt. So I started trying to develop recipes for the things that I liked."

Joanna learned as she went, trying different flours until she figured out which combination would work for the particular item she was making. "You can't use just one of these flours," she says, "Most of the time, you have to combine them in order to get the texture you're looking for. For instance, my tea cookies are made predominantly with arrowroot flour. But there are others in the recipe."
Having been at this for a couple of decades now, Joanna lets her intuition and her knowledge of the characteristics of each flour guide her as she develops a new recipe. Through 7 Muffins a Day, customers are now reaping the delectable benefits of her experience and experimentation in the kitchen.

"Of course," she says, "gluten-free flours are pretty expensive. A one-pound bag of quinoa flour is $11 to $14, depending on where you shop. Arrowroot is $7 for a one-pound bag. I try to reach a happy medium so that I don't have to charge so much for my products."

Judging from her first week of orders on Fall Line Farms and Local Roots, our members are enthusiastic about the gluten-and-dairy-free options. Sales were pretty brisk, so she seems to have hit the mark on her pricing—and we seem to have hit the mark in adding her to our producer lineup.

Because of her own issues with gluten and dairy, Joanna carefully maintains a dedicated pantry with its own set of pans and other baking equipment. "Flour can be suspended in the air for a time after a baker has finished," she notes, "That's why I don't bake with wheat flour anymore. It can cross-contaminate a surface if you aren't careful in how you maintain your equipment." Joanna works with care, ensuring that her products not only taste wonderful, but are also are safe for everyone who needs to avoid gluten and dairy. Each of her products has a detailed ingredient list so that customers know what they're buying.

"I use soy milk in place of regular milk," says Joanna, "and vegan butter. I do use eggs. Even my chocolate chips are soy-based. When you are entertaining someone who has gluten and lactose issues, you can serve products from 7 Muffins a Day with confidence. If you make things with regular flour, a person who's intolerant can't enjoy them. But because my products taste so similar to mainstream baked goods, everyone can enjoy them--even people who don't have special dietary needs."

If you have a friend who can't eat gluten or dairy, 7 Muffins a Day is the perfect place to find treats that they can eat. Joanna's cakes are beautiful as well as tasty, but they are plain enough that you could take one home and decorate it for a birthday celebration. Instead of trying to bake a gluten-free, dairy-free cake yourself, you can let this accomplished baker do the work for you. Or you can serve gluten-and-dairy-free cookies at a bridal or baby shower. All your guests will enjoy them.

"When you think about history," says Joanna, "all I'm really doing is going back to basics. A long time ago, we didn't use just wheat. We used all of these things. Corn, oats, it wasn't just all wheat. And it was all organic, too." It's also worth noting that the nutritional value of these alternate flours is almost always higher than that of regular flour. "Quinoa flour," notes Joanna, "is a good example, It's higher in protein and in fiber. And by the way, most of my flours are organic and non-GMO."

SWEET, SAVORY, AND DELICIOUS!

The range of flavors offered by this accomplished baker is impressive. There's sweet, there's savory, and there's everything in between.
Each package of tea cookies offers an assortment of jam-filled "thumbprint" cookies with the classic texture and taste. They are just the right level of sweet, and look beautiful spread out on a plate with the different-colored jam centers shining like stained glass.

The brownies are large, sweet, and fudgy with exactly the texture you'd expect. They're also generously sized, so perfect for sharing with someone who deserves a chocolately treat as much as you do!

The coffee mocha cupcake is simply wonderful—the cake and the frosting are beautifully balanced—the tender, cakey bottom complements the creamy frosting. Each is just perfect in terms of sweetness, and the frosting achieves perfect harmony between the chocolate and coffee flavors.

The savory items are just as wonderful, which brings me to making an admission. I was driving home from picking up my market haul, and I opened the bag of 7 Muffins a Day croutons just to try one. Wow! They were a revelation! I really did mean to take them home and put them on a salad so that I could take pictures of them for social media, but they disappeared before I could make it home. True story.

Joanna uses her challah bread as the base for these addictive little bits of scrumptiousness, then flavors the croutons with rosemary, spices, and balsamic vinegar. The crunch is unbelieveable! Had they made it home, the croutons would have been the perfect companion to a fresh green salad or to a bowl of tomato soup. But alas, I will have to order again. And this time I will put them in the trunk of the car on the drive home so that I can at least snap a picture before I devour them.

Joanna offers some other wonderful savory foods. "I've been told that the tomato basil cornbread tastes like stuffing or like Thanksgiving," she says. About the rosemary olive flatbread, Joanna explains, "it looks like focaccia but it has no cheese in it—just the specks of rosemary and the Spanish green olives with pimentos. It's soft and very versatile and can be sandwiched with tuna or chicken salad and mayo, melted ham and cheese, made into a personalized pizza, or eaten on its own. It pairs well with white wine. You can also roll it up with a nice traditional Italian sausage then cut it into rounds secured with toothpicks and serve it for hors d'oeuvres, maybe with cheese or extra olives. You can also cut them into triangular strips and bake them dry to make chips for your favorite dips."

WHAT'S IN A NAME?

When asked about the story behind her business's unusual name, Joanna laughs and says, "That's a good question! People ask me whether I mean that they should eat seven muffins a day."

She pauses, then chuckles as she says, "Possibly! But actually, when I started this business in 2016, I had been laid off and it was with the goal of making money and also saving up money for my son's college education. I wasn't sure if anyone would buy my products at all, but I thought that if I sold at least seven muffins that first day, I would continue on." Fortunately for Joanna (and for the customers who love her products), she sold her quota of muffins and now seems to be finding more demand for her impressive array of products.

Formerly in finance, Joanna now enjoys the creativity of developing and baking her recipes and the satisfaction of pleasing customers. She chose to join Fall Line Farms and Local Roots on the advice of another vendor who explained to her our mission as a non-profit online farmers market.

"It sounded like a good idea," she said. "I could do Grubhub or some other for-profit company, or I could join [Fall Line Farms and Local Roots] and be part of something that's helping the community. It just seemed like a great idea."

Joanna thinks we're a great idea, and the feeling is definitely mutual. She brings a new dimension and some great new products to our producer lineup. Now all we have to do is sit back and see what she bakes up next!
How we are different
Fall Line Farms and Local Roots opened in the fall of 2008 with one goal in mind, to help small farms through the challenging season ahead. Since then, we have grown and developed but never wavered from this basic focus.

Our innovative online buying program allows small farms to sell their products as they come available at a competitive fair price that is set by them.

There is no minimum supply required for them to sell, allowing very small start up farms to grow and expand into a larger marketplace. We like to think of ourselves as an incubator for small sustainable farms.

Because our producers share in the delivery, we are able to keep our costs low. That means more money goes back to the farms.

We are not a reseller. When you order you are buying directly from the producers in our market.