Welcome to Fall Line Farms & Local Roots!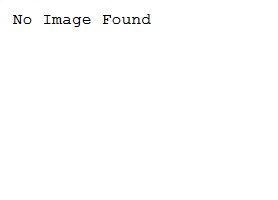 The Center for Rural Culture's Fall Line Farms and Local Roots is designed to connect family owned and operated farms and businesses with customers in search of local food year round. It's Richmond Virginia's non-profit online farmers market!

Give us a try! Use the Promotion Code "One_Month_Free" for one month of free membership.

Order what you want
Shop by the item
with no minimum order

Order when you want
Shop as often
or as little as you like

Order from the farms you want
Shop directly from individual farms
with no substitutions

Thank you for supporting our local producers!

If you have any questions, don't hesitate to give us a call 804-878-2166.
Our Producers
FARMS
Verde Natural Florals
Trails End Farm
Thistledowne Farm
The Freckled Farm Soap Company
Rain or Shine Greenhouse Gardens
PigCrafters
Peacemeal Farm
Owl Orchard
Misty Morning Sunrise Farm
Mickey&Ann's Farmette
Manakintowne Specialty Growers
Lar-Lyn Farms
HaaShrooms
Goats R Us
Forrest Green Farm
Island Produce
Dragonfly Farm
delli Carpini Farm
Cypress Grove Farm
Commonwealth Market Growers
Burkeville-Waverly Farms
Broadfork Farm
Aynsley + Co
Authenticity Farms
Agriberry

OTHER SMALL BUSINESSES
Zen Beekeeping
X-actly Wright Seafood
Woodson's Mill
Wild Earth Fermentation
Truly Scrumptious
Three Hens Candle Co
Steve's Succulents
Salsas Don Sebastian
Honey's Homemade Stuff
Great Harvest Bread Co
The Green Kitchen
Good Health Herbs
Farmstead Ferments
Curds and Whey
Cumberland Middle School
Black Hand Coffee Co
7 Muffins A Day